Welcome to the bustling city of Toronto, where the streets come alive with a vibrant energy and a pedestrian-friendly atmosphere. We are excited to present you with an in-depth exploration of the most walkable neighborhoods in Toronto. Whether you're a nature enthusiast, a culture connoisseur, or a food lover, Toronto has a neighborhood that caters to your every desire. So lace up your walking shoes, grab your camera, and get ready to embark on an urban adventure through the city's finest and most livable communities.
Downtown: The Pulsating Heart of Toronto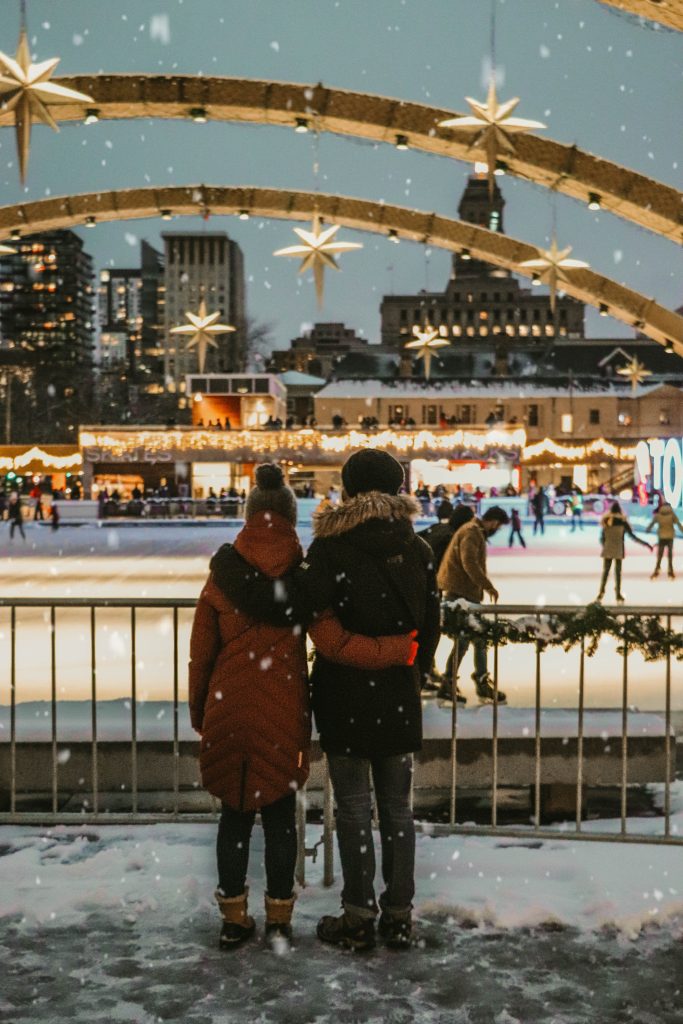 Nestled in the heart of Toronto, Downtown is the epitome of urban living. With its impressive skyline and bustling streets, this neighborhood offers a true cosmopolitan experience. Explore the Financial District, where soaring skyscrapers house the city's major corporations. Wander along the scenic waterfront and marvel at the iconic CN Tower. Indulge in the vibrant nightlife and entertainment scene of the Entertainment District. With its numerous parks, shopping options, and diverse dining establishments, Downtown presents an all-encompassing urban experience that truly captures the essence of Toronto.
Kensington Market: Where Bohemian Spirit Thrives
Venture west of downtown to discover the enchanting neighborhood of Kensington Market. Step into a world where creativity knows no bounds. This pedestrian-friendly enclave is a vibrant melting pot of cultures, offering an array of vintage shops, eclectic boutiques, and enticing food stalls. Let the aroma of global cuisines guide your senses as you weave through narrow streets adorned with colorful street art. Immerse yourself in the bohemian atmosphere, where artists, musicians, and free spirits come together to create a truly unique neighborhood that pulsates with energy and creativity.
The Annex: A Historic Gem of Elegance and Charm
Nestled just north of the University of Toronto, The Annex is a picturesque neighborhood renowned for its tree-lined streets and stunning Victorian houses. Immerse yourself in a timeless elegance as you stroll past architectural marvels and quaint gardens. The Annex is a haven for book lovers, with cozy bookstores beckoning you to explore their literary treasures. Unwind in charming cafes, or venture to Bloor Street for a shopping spree in a diverse range of boutiques. The blend of academia, architecture, and culture makes The Annex an irresistible destination for those seeking a refined and walkable neighborhood.
Leslieville: The Trendy East-End Oasis
Embrace the vibrant energy of the east end in the trendy neighborhood of Leslieville. Once an industrial hub, this revitalized community now boasts a charming blend of residential streets, independent shops, and a burgeoning culinary scene. Take a leisurely stroll along Queen Street East, where you'll discover an array of unique boutiques, hip cafes, and mouthwatering restaurants. Immerse yourself in the local arts scene by exploring the galleries and studios that dot the area. And for nature enthusiasts, the nearby beaches and Ashbridge's Bay Park offer a tranquil retreat from the urban hustle and bustle.
Yorkville: Where Luxury Meets Elegance
Indulge in the refined sophistication of Yorkville, an upscale neighborhood nestled near the University of Toronto. This pedestrian-friendly haven is renowned for its high-end boutiques, art galleries, and luxurious hotels. As you stroll along its beautiful streets, you'll encounter charming courtyards, elegant cafes, and alfresco dining options. Immerse yourself in the world of fashion and design as you explore the boutiques of renowned designers. Don't forget to visit the cultural landmarks, such as the Royal Ontario Museum, that enrich this neighborhood's allure. Yorkville offers a captivating blend of exclusivity, elegance, and walkability for those seeking a luxurious urban experience.
Explore the City with Your Feet
Toronto, with its diverse and walkable neighborhoods, is a haven for urban explorers. From the vibrant streets of downtown to the bohemian allure of Kensington Market, the historic charm of The Annex, the trendy oasis of Leslieville, and the refined elegance of Yorkville, each neighborhood offers a unique and captivating experience. Immerse yourself in the city's cultural fabric, indulge in its culinary delights, and discover the hidden gems that make Toronto a thriving metropolis. At West Developments, we invite you to explore these walkable neighborhoods and consider the possibilities they offer for finding your dream home in the heart of Toronto's vibrant urban landscape.