As Toronto embraces a greener and healthier lifestyle, cycling has emerged as a popular mode of transportation. With an expanding network of bike lanes and trails, the city is becoming increasingly bike-friendly. As a dedicated real estate company committed to finding the perfect homes for our clients, we are thrilled to present you with an exploration of Toronto's most bike-friendly neighborhoods. In this article, we'll delve into the captivating communities of West Queen West, Downtown Core, Harbourfront, East York, and North York. Saddle up, feel the wind in your hair, and embark on an adventure through Toronto's two-wheeled paradise.
West Queen West: A Fusion of Artistry and Cycling Bliss
West Queen West, renowned for its artistic and cultural scene, is not only a vibrant neighborhood but also a haven for cyclists. The area boasts dedicated bike lanes along Queen Street West, allowing riders to pedal amidst a diverse array of boutiques, art galleries, and trendy cafes. Explore the charming side streets adorned with captivating street art or take a leisurely ride to Trinity Bellwoods Park for a picnic. With its eclectic energy and seamless integration of cycling infrastructure, West Queen West invites riders to embrace the freedom of the open road while immersing themselves in the neighborhood's creative spirit.
Downtown Core: Embrace the Urban Cycling Adventure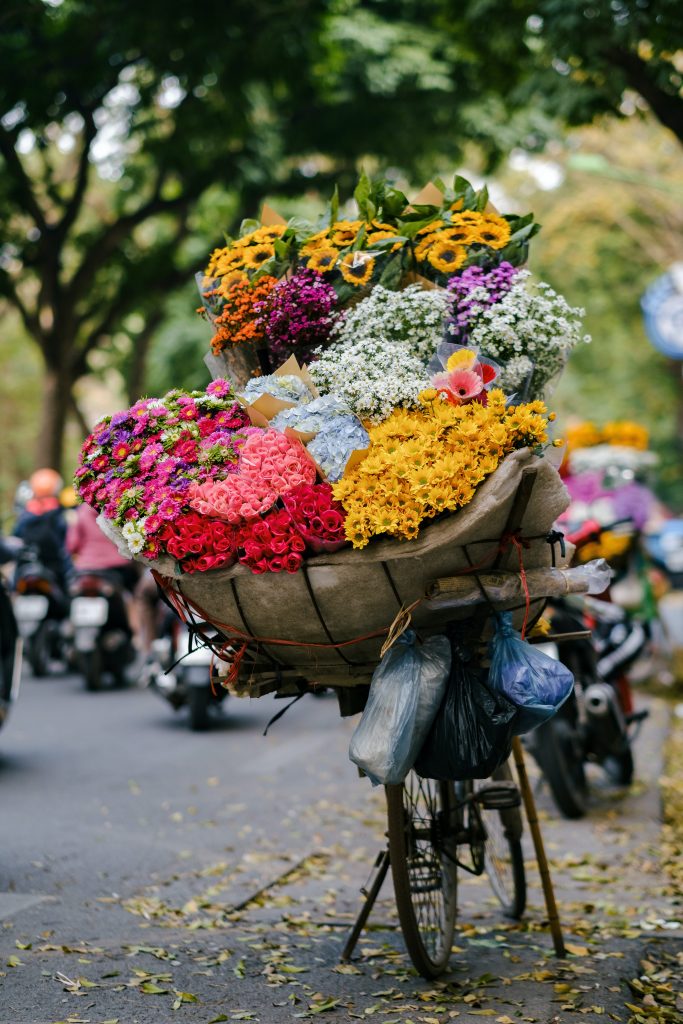 The heart of Toronto, the Downtown Core, is undergoing a remarkable transformation to accommodate cyclists. With the expansion of bike lanes and dedicated paths, cycling through the bustling streets of downtown has become an exciting adventure. Pedal past iconic landmarks like the CN Tower and Royal Ontario Museum, and take in the vibrant energy of this cosmopolitan hub. From trendy shops and delicious eateries to cultural hotspots, downtown offers a plethora of attractions within easy reach by bike. Discover the city's rich history, immerse yourself in its vibrant culture, and experience the urban allure of downtown Toronto on two wheels.
Harbourfront: Serenity on the Waterfront
Escape the city's hustle and bustle as you cycle along the serene shores of Harbourfront. The area offers a picturesque route along the Martin Goodman Trail, with stunning views of Lake Ontario and the Toronto skyline. Feel the refreshing breeze as you pedal past marinas, parks, and charming waterfront cafes. Stop by the Harbourfront Centre, a cultural hub that hosts events and exhibitions throughout the year, or take a ferry ride to the Toronto Islands for a relaxing getaway. Harbourfront's seamless blend of natural beauty and cycling infrastructure creates an idyllic setting for riders seeking tranquility by the water's edge.
East York: Exploring the Suburban Cycling Oasis
Nestled in Toronto's east end, East York is a suburban gem for cyclists seeking a harmonious blend of residential charm and cycling opportunities. Dedicated bike lanes along major streets such as Cosburn Avenue and Dawes Road provide safe passage through this community. Explore the picturesque trails of the Finch Hydro Corridor and the East Don Trail, which wind through green spaces and offer a retreat into nature. East York also boasts delightful parks like Edwards Gardens and the Toronto Botanical Garden, perfect for cyclists looking to combine their ride with a moment of serenity in the great outdoors.
North York: Unveiling Nature's Cycling Haven
Discover North York, a neighborhood that seamlessly fuses urban amenities with pockets of natural beauty, creating an enchanting cycling paradise. Bike lanes along bustling streets like Yonge Street and Sheppard Avenue ensure smooth cycling through this dynamic area. For off-road adventures, the Finch Hydro Corridor Trail and the East Don Trail provide a tranquil escape into lush greenery. Cyclists can explore the picturesque parks of Edwards Gardens and the Toronto Botanical Garden, where vibrant blooms and scenic paths await. North York's bike-friendly infrastructure and access to serene natural spaces make it a coveted destination for riders seeking a harmonious blend of city life and outdoor exploration.
Explore Toronto on Your Saddle
Toronto's commitment to becoming a more bike-friendly city has led to the emergence of captivating neighborhoods where cycling is not only practical but also a joyous adventure. From the artistic energy of West Queen West to the urban allure of the Downtown Core, the serene waterfront of Harbourfront, the suburban charm of East York, and the natural beauty of North York, each neighborhood offers its own unique cycling experience. As West Developments, we encourage you to explore these bike-friendly neighborhoods and consider the endless possibilities they hold for finding your dream home in the heart of Toronto's vibrant cycling culture.