Retirement is a significant milestone that opens the door to a new chapter in life. Choosing the perfect neighborhood for this exciting stage is crucial. In Toronto, a city known for its diverse communities, several exceptional neighborhoods cater to the needs of retirees. If you are a fan of our website, you will find that 6 out of 7 neighborhoods in this article are mentioned in our former articles as neighborhoods for families and with the highest property value. At West Developments, we are dedicated to providing unparalleled service and assisting you in finding your ideal retirement haven.
A Fusion of Family-Friendliness and Retirement Comfort:
In our previous articles, we highlighted Davisville Village, High Park, and The Beaches as excellent neighborhoods for families. However, their attributes also make them highly sought-after by retirees. These communities offer tranquility, access to amenities, and close-knit environments. From serene parks to vibrant community events, retirees can savor a relaxed lifestyle while still enjoying the convenience of nearby facilities.
Davisville Village, with its charming shops and restaurants along Mount Pleasant Road, creates a warm and welcoming community atmosphere. High Park, Toronto's largest green space, provides retirees with an abundance of nature to explore, including serene walking trails and stunning gardens. The Beaches, located along the picturesque waterfront, offers a laid-back coastal vibe perfect for retirees looking to enjoy beachfront strolls and breathtaking lake views. These neighborhoods not only foster a family-friendly environment but also provide retirees with a sense of comfort, community, and an opportunity to embrace a relaxed retirement lifestyle.
Where Luxury Meets Retirement Bliss:
Lawrence Park, Rosedale, and Yorkville represent the epitome of luxury living in Toronto. These neighborhoods boast exquisite properties, meticulously manicured gardens, and a serene ambiance that resonates with retirees seeking a refined lifestyle. They have secured their positions as Toronto's most exclusive neighborhoods, renowned for their opulent residences and exceptional property values. These areas provide retirees with the opportunity to embrace a refined lifestyle. Immerse yourself in lush greenery, indulge in upscale shopping, and relish the sophisticated dining options. These neighborhoods offer an ambiance of elegance that retirees can truly appreciate.
The tree-lined streets and opulent residences of Lawrence Park exude a timeless elegance that appeals to discerning individuals. Rosedale, with its prestigious reputation and stunning heritage homes, offers an idyllic retreat surrounded by lush parklands. Yorkville, a vibrant hub of upscale shopping and fine dining, presents retirees with an array of indulgent amenities. These neighborhoods not only provide a haven for retirees but also serve as an investment opportunity with remarkable property values.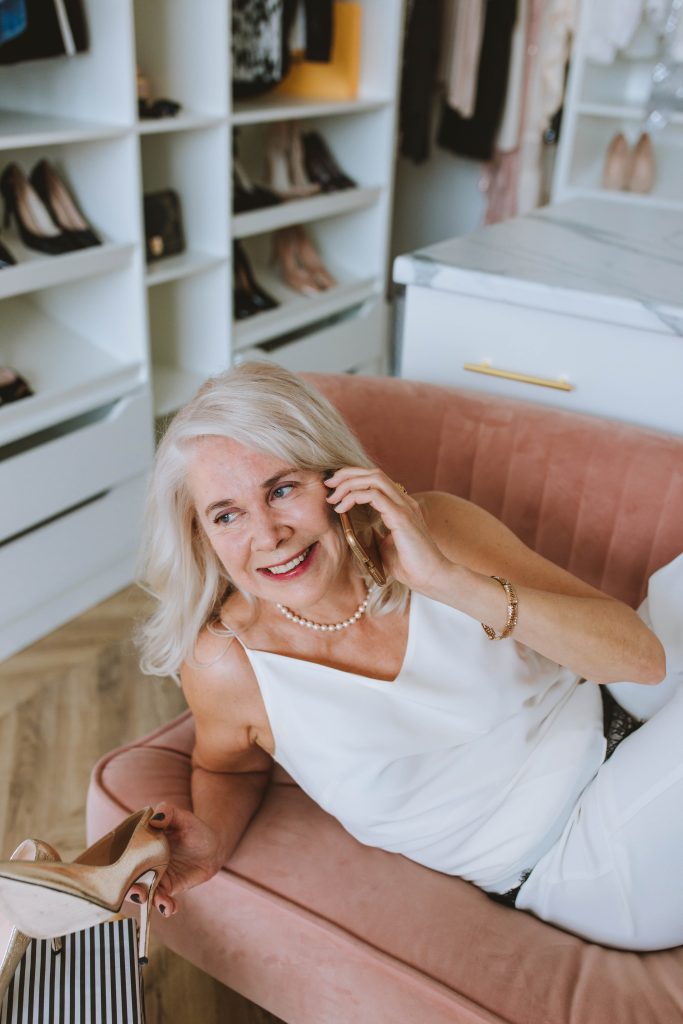 A Hidden Gem for Discerning Retirees:
While our previous articles covered various neighborhoods, one remarkable area deserves special attention for retirees—The Annex. Nestled near the University of Toronto, The Annex exudes a vibrant energy blended with historical charm. With an eclectic mix of trendy shops, local bookstores, and a thriving arts scene, retirees can immerse themselves in an atmosphere brimming with creativity and intellectual stimulation. Museums, galleries, and cultural events are within easy reach, providing endless opportunities for enrichment.
Embrace Your Life, Live Out of Yourself
Toronto presents a wealth of neighborhoods ideal for retirees seeking an enriching and rewarding lifestyle. At West Developments, we take immense pride in our comprehensive knowledge of Toronto's real estate market and our unwavering commitment to extraordinary customer service. Our expert agents possess a deep understanding of retirees' unique needs and aspirations. We have access to exclusive listings, ensuring that you discover the perfect retirement home in these coveted neighborhoods.
Whether you yearn for the serene ambiance of Davisville Village, the natural splendor of High Park, the coastal allure of The Beaches, the exclusivity of Lawrence Park and Rosedale, the sophistication of Yorkville, or the vibrant creativity of The Annex, West Developments is your trusted partner in this exciting journey. Our dedicated team of professionals is committed to providing tailored assistance, ensuring you find your dream retirement haven. Contact us today, and let us help you embark on this remarkable new chapter.