If you are a loyal fan of our website, you would remember that we have talked about neighborhoods that are good for a walk and those are biking-friendly in Toronto. However, as a metropolis, Toronto is not a city where you can always commute by bike or foot.
Navigating the bustling cityscape of Toronto is made significantly easier when you reside in a transit-accessible neighborhood. As a real estate company committed to providing comprehensive insights, we unveil the most commuter-friendly neighborhoods in the city. In this article, we explore the impact of transit accessibility on Toronto's real estate market, shedding light on the benefits of living in these well-connected areas. Join us as we delve into the seamless commutes, convenient transportation options, and the vibrant lifestyle that awaits in Toronto's most transit-accessible neighborhoods.
Transit Convenience: The Key to Efficient Travel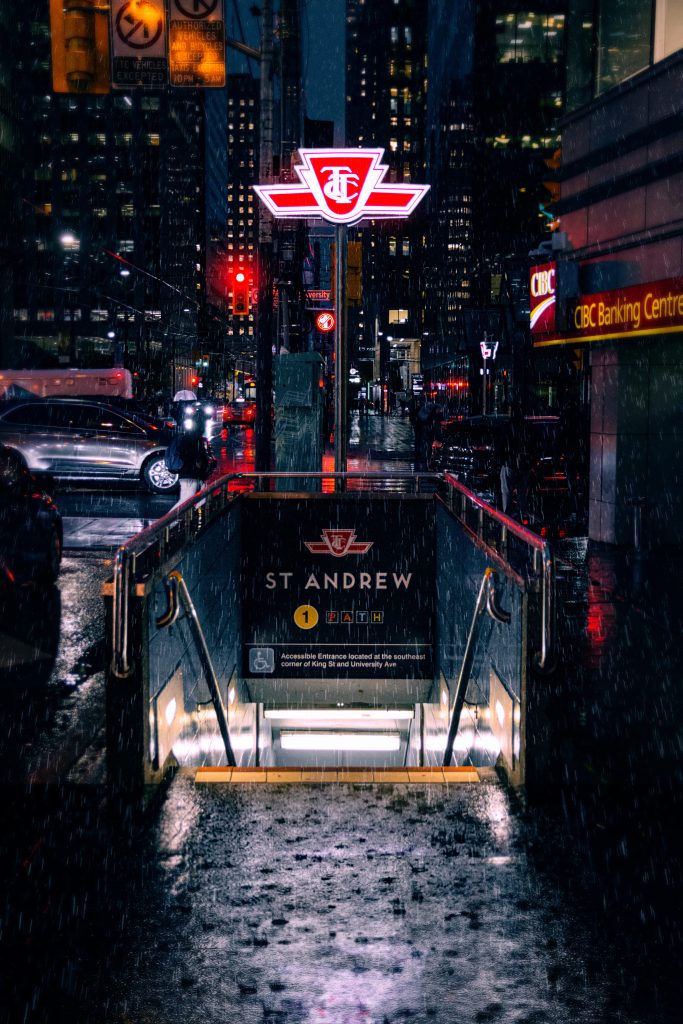 Living in a transit-accessible neighborhood provides residents with the convenience of efficient travel. Proximity to subway stations, streetcar lines, and bus routes ensures quick and hassle-free connections to various parts of the city. Homebuyers seeking a lifestyle that reduces dependence on private vehicles are drawn to these neighborhoods. The availability of reliable and frequent public transportation options allows residents to navigate Toronto's urban landscape effortlessly.
Located at the intersection of Yonge Street and Eglinton Avenue, Yonge-Eglinton, a bustling neighborhood offers easy access to the Eglinton subway station, connecting residents to the rest of the city via the Yonge-University line. Numerous bus routes also serve the area, providing additional transportation options. Whether it's commuting to work, accessing amenities, or exploring the city's cultural hotspots, residents of transit-accessible neighborhoods enjoy the convenience of a well-connected transportation network at their doorstep.
Lifestyle and Accessibility: Embrace Urban Convenience
Transit-friendly neighborhoods in Toronto offer residents a vibrant and accessible lifestyle. Living in these areas means having easy access to a multitude of amenities such as shops, restaurants, entertainment venues, and recreational facilities. The proximity to transit hubs makes it effortless to explore the diverse neighborhoods and attractions that the city has to offer. Additionally, residents can enjoy the benefits of reduced travel times, allowing for more leisure and family time.
Situated in Midtown Toronto, Davisville Village boasts excellent transit access. The Davisville subway station, part of the Yonge-University line, provides direct access to downtown Toronto. Bus routes along Yonge Street and Mount Pleasant Road further enhance transportation options. Situated west of downtown Toronto, Liberty Village benefits from its proximity to streetcar lines along King Street West and Queen Street West. Commuters can conveniently access the downtown core and other parts of the city using these streetcar routes. The accessibility of these neighborhoods enhances the overall quality of life, enabling residents to fully immerse themselves in the urban vibrancy and convenience that Toronto has to offer.
Property Value and Demand: A Premium for Transit Proximity
The availability of transit options significantly impacts property values and demand in Toronto's real estate market. Homes located in transit-accessible neighborhoods often command a premium. Buyers recognize the long-term benefits and convenience associated with living in these areas, driving up demand. The desirability of transit-friendly neighborhoods makes them attractive for both homeowners and investors. However, there are also other choices meet both requirements of being economical and convenient.
Positioned in the city's west end, The Junction is well-served by the Bloor-Danforth subway line, with nearby subway stations such as Keele and Dundas West. This neighborhood also enjoys access to multiple bus routes, offering further connectivity. Located in Toronto's east end, Leslieville benefits from streetcar lines along Queen Street East. Residents can easily travel downtown or explore other neighborhoods along this well-connected route. The potential for increased property value appreciation and sustained demand make investing in these areas a wise choice. Whether it's for personal use or as an investment, owning a property in a transit-accessible neighborhood offers the advantages of convenience and potential financial growth.
Sustainable and Eco-Friendly Living: Reducing Carbon Footprints
Living in transit-accessible neighborhoods promotes sustainable and eco-friendly lifestyles. By utilizing public transportation, residents contribute to reducing carbon emissions and traffic congestion. The convenience of transit options encourages fewer private vehicle trips, aligning with environmentally conscious values. Homebuyers increasingly prioritize sustainability, and residing in a transit-friendly neighborhood aligns with their desire to reduce their carbon footprint. The availability of public transportation alternatives also makes it easier to adopt alternative modes of travel, such as cycling or walking, for shorter distances. These neighborhoods provide an opportunity to embrace greener living while enjoying the benefits of convenient transportation.
Toronto's transit-accessible neighborhoods offer a multitude of advantages, from seamless commutes to a vibrant and accessible lifestyle. The convenience of well-connected transit options enhances the overall quality of life, providing residents with efficient travel, easy access to amenities, and the opportunity to embrace sustainable living. Whether you're a busy professional, a family seeking convenience, or an investor looking for promising opportunities, explore these transit-accessible neighborhoods and experience the unparalleled benefits they have to offer. Contact us as we are dedicated to helping you find your dream homes, we understand the value of transit-friendly neighborhoods in Toronto's real estate market.