When it comes to selling a home in Toronto, one of Canada's most vibrant real estate markets, it's essential to be prepared and informed about the process. We've talked about buying a house in Toronto in our last article, whereas selling a property can be an even more complex endeavor. With West Developments' guidance, you can confidently navigate the journey. In this article, we'll explore what you can expect when selling a home in Toronto, highlighting potential challenges and essential details to consider before sealing the deal.
Determining Your Home's Market Value
To begin the selling, it's crucial to understand the current market value of your home. Partnering with our experienced real estate agents, we can provide you with a professional appraisal, taking into account various factors such as location, size, condition, and recent sales in your area. Accurately determining your home's market value will help set a competitive asking price, maximizing your chances of attracting potential buyers.
Partnering with a Reputable Real Estate Team
Working with a reputable real estate team like ours is essential for a successful home sale in Toronto. Our knowledgeable agents specialize in the local market and can offer valuable insights, marketing expertise, and negotiation skills to ensure a smooth and advantageous transaction. By leveraging our extensive network and experience, we'll guide you through the selling process, helping you make informed decisions every step of the way.
Preparing Your Home for Sale
First impressions matter, and preparing your home for sale is critical in capturing the attention of potential buyers. Before listing your property, take the time to declutter, clean, and make any necessary repairs or renovations. Enhancing your home's appeal will not only increase its market value but also make it more attractive to buyers during showings and open houses. Consider staging your home to showcase its potential and help buyers envision themselves in the space.
Setting a Competitive Asking Price
Determining the right asking price for your home requires careful consideration and market analysis. Our real estate team will work closely with you to set a competitive price that strikes a balance between attracting buyers and maximizing your return. Pricing too high may discourage potential buyers, while pricing too low could undervalue your property. Through a comprehensive assessment of market conditions and comparable sales, we'll help you arrive at a price that is fair and appealing to prospective buyers.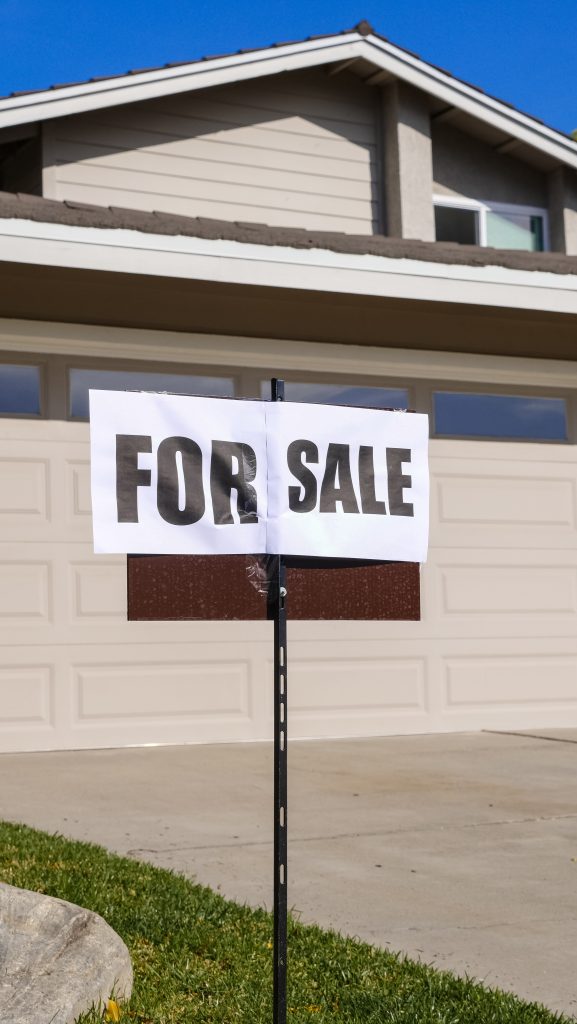 Marketing and Showings
Effective marketing is key to attracting potential buyers and ensuring a successful sale. As part of our comprehensive marketing strategy, we leverage various channels, including online listings, professional photographs, virtual tours, open houses, and private showings. Our team will showcase your property's unique features and highlight its desirability to reach a broad audience of interested buyers. We will also coordinate showings and accommodate potential buyers' schedules, ensuring they have the opportunity to explore your home firsthand.
Negotiating Offers and Closing the Deal
Once offers start coming in, our real estate team will skillfully negotiate on your behalf, ensuring you receive the best terms and price. We will carefully assess each offer, considering factors such as the offer price, financing conditions, deposit amount, and closing timeline. Our goal is to secure an offer that aligns with your objectives while protecting your interests throughout the negotiation process. Once you accept an offer, we'll guide you through the closing process, working closely with lawyers, mortgage providers, and other parties to ensure a smooth transaction.
Potential Challenges and Essential Details During Home Selling
Selling a home in Toronto can present specific challenges and require attention to various details. For instance, being aware of closing costs is crucial. These costs can include legal fees, real estate commissions, land transfer taxes, and other administrative expenses. By partnering with our real estate team, we will provide you with a detailed estimate of these costs, helping you plan and budget accordingly.
Furthermore, it's important to be prepared for potential challenges that may arise during the selling process. One common challenge in Toronto's competitive market is the possibility of encountering multiple offers. While this can work in your favor by driving up the price, it can also create complexities in negotiations and decision-making. Our real estate team has extensive experience in navigating multiple offer scenarios, ensuring you make informed choices that align with your goals.
Another crucial aspect to consider is the condition of your home. Toronto buyers often have high expectations regarding property maintenance and modern amenities. Therefore, investing in necessary repairs or updates before listing can significantly enhance your home's appeal and marketability. Additionally, as Toronto is a diverse and multicultural city, it's essential to market your home effectively to reach a wide range of potential buyers.
Selling a home in Toronto requires careful planning, market knowledge, and expert guidance. By partnering with our successful real estate team, you can expect a seamless and rewarding selling experience. We will help you determine the market value of your home, prepare it for sale, set a competitive price, and market it effectively to attract potential buyers. Our experienced agents will skillfully negotiate offers and guide you through the closing process, addressing any challenges along the way. Contact us today to schedule a consultation and discover how we can assist you in achieving your selling goals.